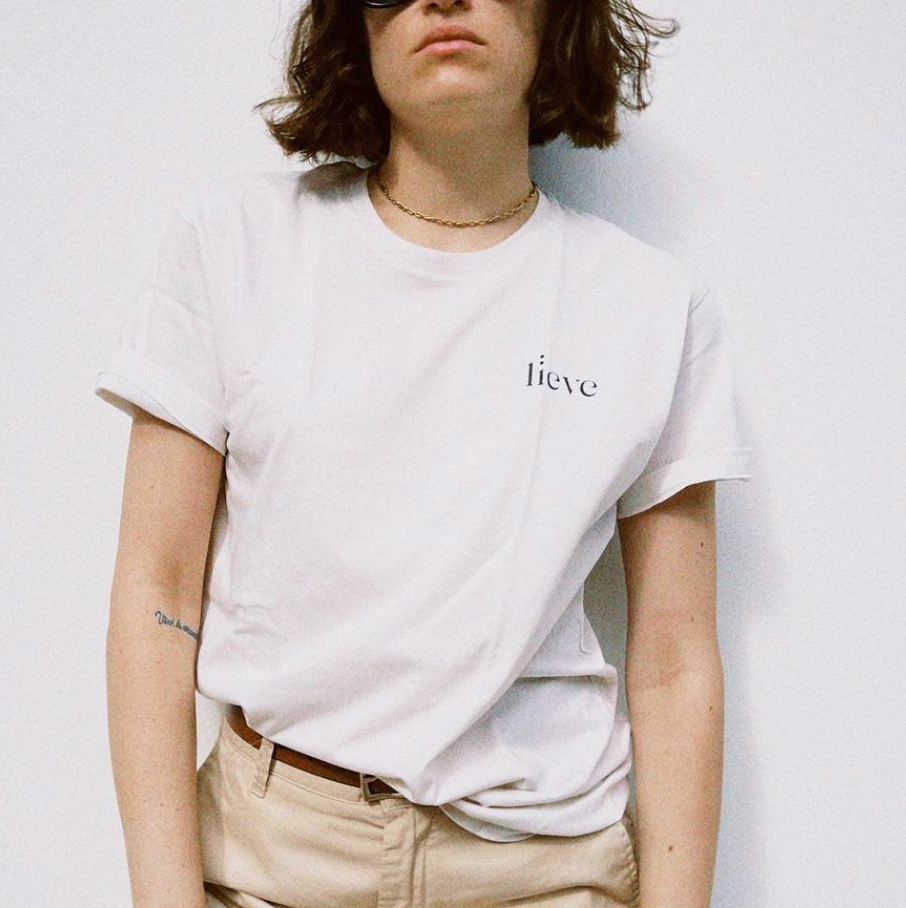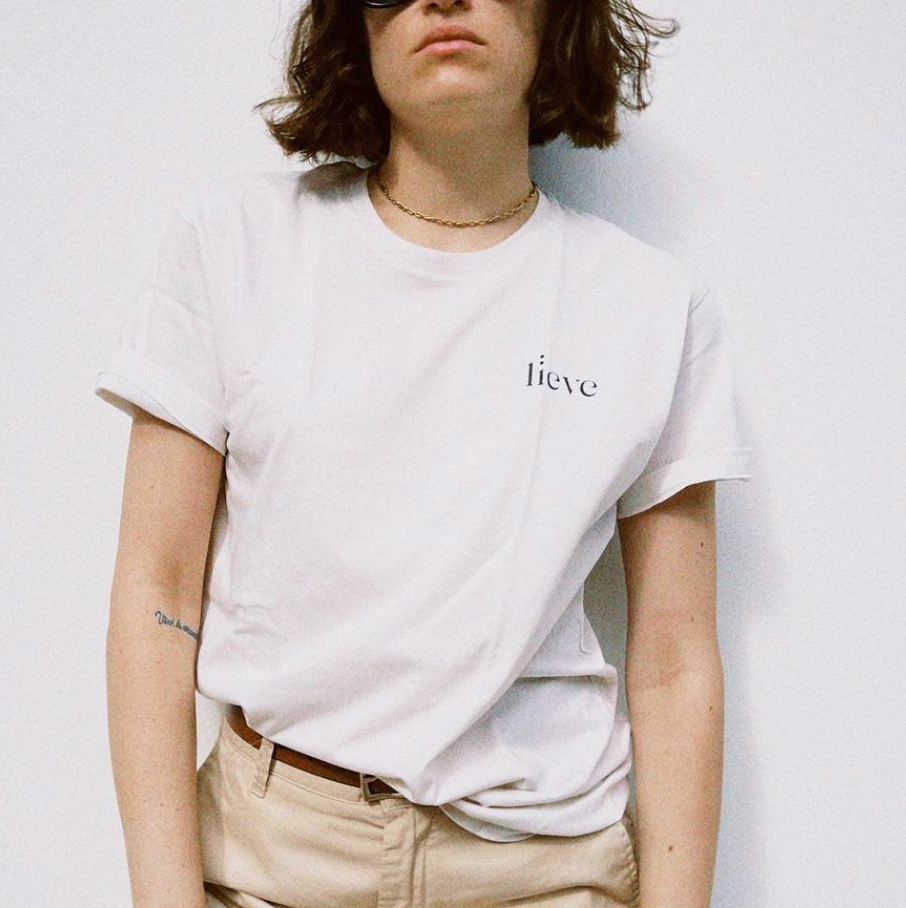 Light, delicate and genuine, just like Lieve: we created this t-shirt made of the softest 100% organic cotton for you.
Take it with you, along with everything you'll need this summer: water, snacks, sunglasses, SPF cream, beach towel, our Summer Essentials...
colour: White
material: Organic Cotton
wearability: Regular Fit
100% OCS organic ring-spun cotton, combed, preshrunk. Short sleeve T-shirt, slim crew neck. Soft and smooth surface, tearable label. HG610 90% org. cot. 10% viscose.

Size guide:
S: h70 X 50 cm
M: h72 x 53 cm
L: h74 x 56 cm
XL: h76 x 59 cm