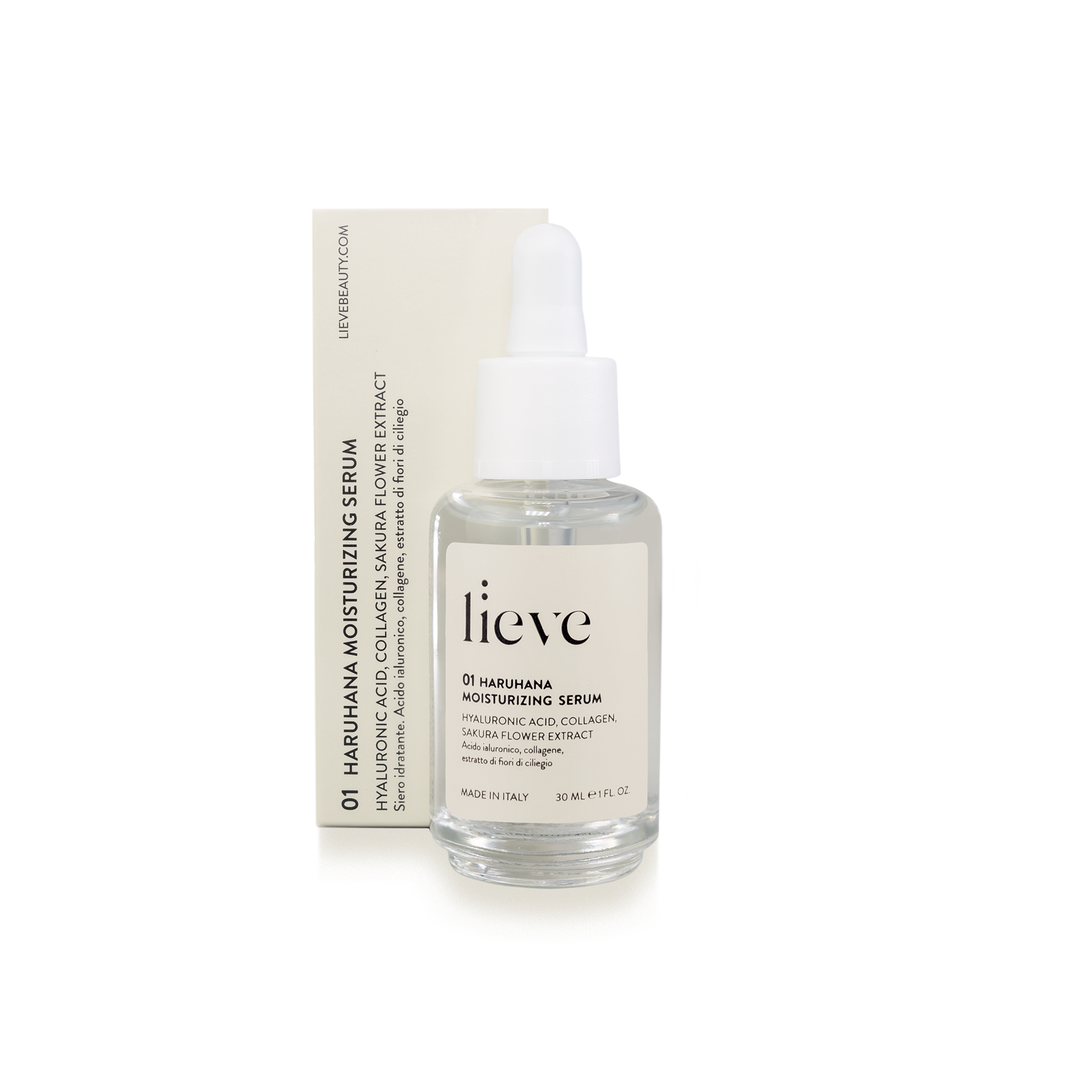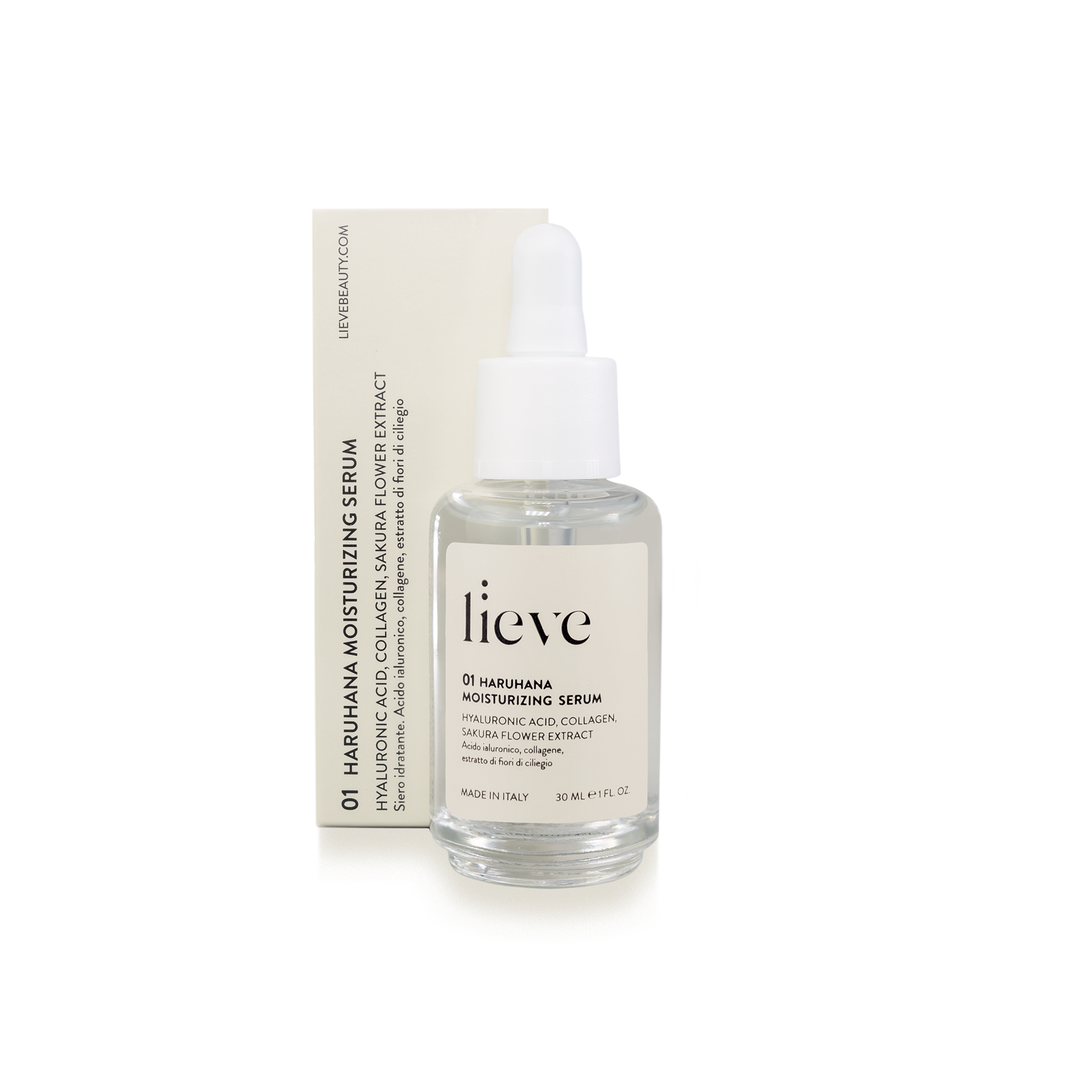 01 HARUHANA MOISTURIZING SERUM
Siero - 1 fl oz / 30ml
TONES. MOISTURES. VOLUMIZES


A revitalizing elixir. A tribute to rebirth, reminiscent of/inspired by spring
EFFECTS
Plumping hyaluronic acid with different molecular weights, for a young, healthy and smooth look.
Collagen boosts tissue elasticity.
Sakura flower (prunus serratula) extract moisturizes and tones your skin.


WHEN
Apply on face and neck in the morning or evening, to tone and revitalize tired skin

HOW TO
Apply a small quantity on the hand or directly on cleansed skin. Massage lightly and evenly until complete absorption.
97% Natural origin ingredients
Cruelty free
Paraben free
Parfum free
Colorant free
Petrolatum free
Peg free
Silicone free
Allergen free
Formaldehyde donors free
INGREDIENTS
Aqua, Sodium Hyaluronate, Glycerin, Prunus Serrulata Flower Extract, Hydrolyzed, Collagen, Phenoxyethanol, Ethylhexylglycerin.
DESCRIPTION
Hyaluronic acid with different molecular weights, collagen and sakura (cherry flower, prunus serratula) extract. Haruhana is a tribute to spring and springtime blossoms, in Japanese haru no hana (春の花、はるのはな), symbol of rebirth. Its formula has a moisturizing, revitalizing, plumping effect, and helps regulate tissue hydration, while the addition of collagen boosts elasticity. The sakura natural extract actively combines with other ingredients to provide a moisturizing, soothing and toning result thanks to its rutin, carbohydrate and antioxidant content.
01 HARUHANA MOISTURIZING SERUM